My photography portrays an appreciation for all things natural. Each of us sees and interprets this world from a unique and personal perspective. Some focus on the pragmatic; others develop a sense of wonder and spiritual awareness. This special gift of perception compels me to explore and creatively preserve my vision for others. As my camera and I probe the seasonal secrets of nature, my mind clears. Tensions fade and perspective realigns. Peace. When, at last, my soul is in balance and harmony reigns, the dam bursts. Creativity flows spontaneously, instinctively. Ecstasy. I rejoice in capturing a patiently planned moment, a fleeting flash of history, moving at the speed of light, yet trapped for eternity. Thus captured, I can rearrange the elements to produce that which has not previously existed. And, finally, to share my delight with those who can imagine. Release.
My passion for photography, and specifically seascapes, began with a moody ocean scene painted by my great-grandfather, which still hangs in my office today, stimulating an infatuation with capturing the intensity of the forces of nature. I feel most fulfilled when I'm knee-deep in the ocean, photographing stormy skies over the water. Nothing can describe the emotions I experience when I'm alone with my camera on the beach, hearing waves crash before me and feeling the energy of the sea. It is then my camera becomes an extension of myself, which I use as a tool to bring my artistic visions to life. My biggest hope is that my images convey the magic and energy that I experience when I'm standing there, in the moment, in awe of my surroundings.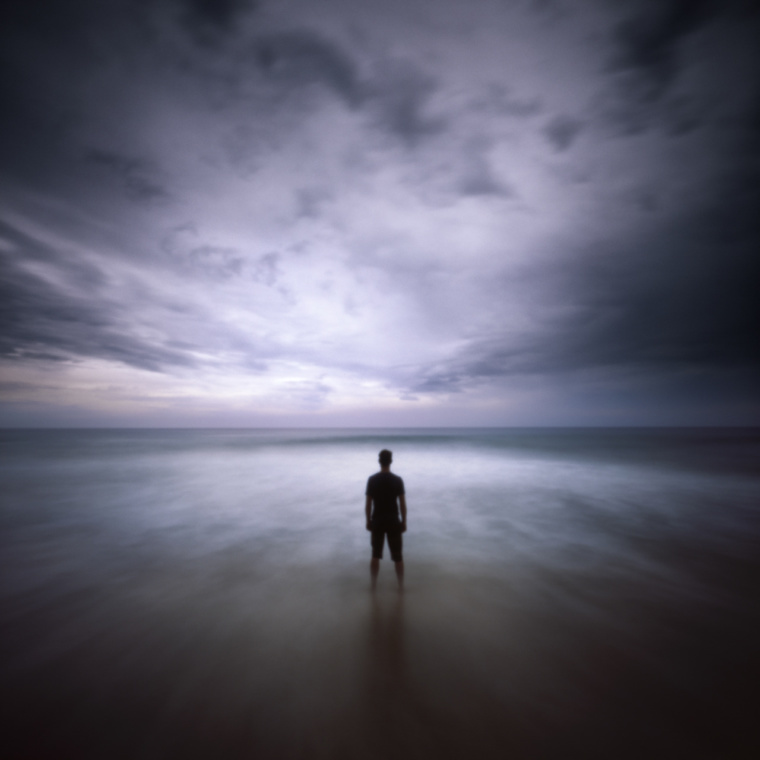 Artist Brian Hiltz, born and raised in Texas, is an experienced traveler with an eye for composition. He sees, captures and interprets a wondrous world, his personal world, using the finest of optics, existing from the anti-glare coating of his lens to the mysterious connections of neurons in his subconscious. While many of his photographs invite the viewer to peaceful meditation, he is equally skilled at provoking feelings of angst, awe or curiosity. Nature is a subject of many emotions.
Passion + curiosity + talent + imagination = virtuosity x beauty x emotion x mastery.